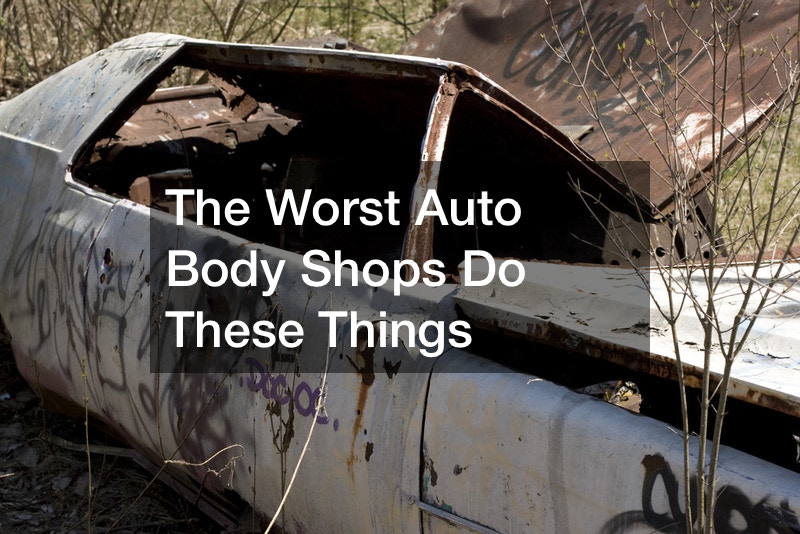 When it comes time to take your car into an auto body shop, you don't have to leave its destination up to the towing people. You can always pick the shop yourself. Try locating a good, reliable auto body shop before you need one.
In doing so, you can avoid getting suckered into a scam. It's up to you to find a place worth your time and money.
The most obvious sign of a good body shop is a giant, dust-free, humidity-controlled paint booth. Scam auto body shops have little regard for any of this. They're willing to paint in an environment with hair and particles floating all over; they don't care what the finished product looks like.
The auto body shops you should avoid also tend to have issues with color-matching. Mixing paints to get exactly the shade your car needs is a job that should only be handled by a real professional. Even the slightest shift in color shade will stand out on the otherwise perfect surface of your car. Similarly, check their cars for peeling on the bumpers. Make sure that wherever you end up, the employees know what kind of paint goes on what kind of material.
.