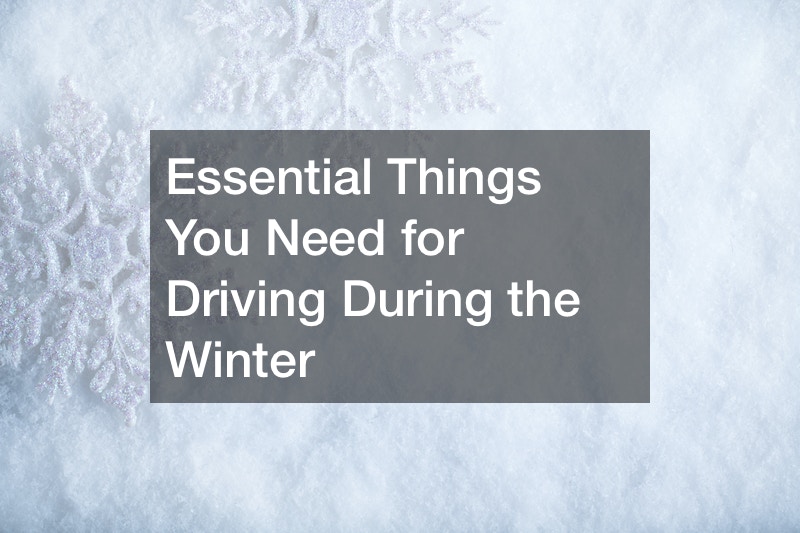 If you're like many people throughout the world, you might feel a little intimidated about driving during the winter. The roads are icy and slick and the temperatures are freezing. Driving can be dangerous in blizzard-like conditions as visibility is reduced to zero. And even when you have good intentions, an accident can happen by no fault of your own. That's why you need to know what essential things you'll need for driving during the winter.
Why Is Driving Dangerous in the Winter?
Snow is what's most responsible for making winter driving so dangerous. When roads become slick, drivers are at risk of sliding. Additionally, visibility can be reduced to zero as drivers struggle with blizzard-like conditions and heavy snowfall. Drivers who drive the speed limit, avoid driving recklessly, and avoid alcohol use are those most likely to be safe on the road.
Another factor to consider is the possibility of a breakdown. While you can rely on roadside assistance, it's important to make sure that you know what to do in the event that your vehicle breaks down. If you can get out of your car, make sure that your exhaust pipe isn't blocked. Leaving your vehicle running with the exhaust pipe blocked can lead to carbon monoxide poisoning. Make sure before you take the roads in the winter months that you have a First-Aid kit on hand and blankets in your backseat in case of an emergency.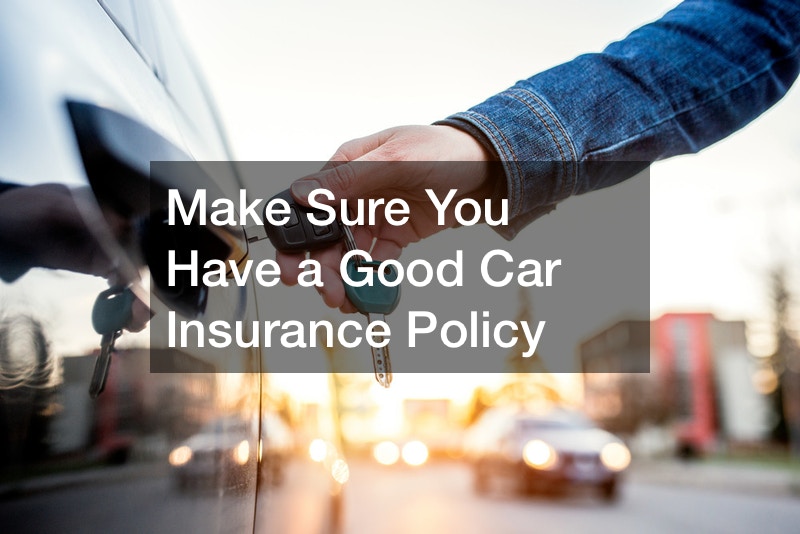 Make Sure You Have a Good Car Insurance Policy
Getting a good car insurance policy from a qualified car insurance service begins with browsing the marketplace and selecting the best option. Ideally, you should select a car insurance policy that offers low insurance premiums so you can keep the extra money in your pocket every month. If you're more financially stable, you might even consider going with an insurance policy that requires a heavier deductible. The point is to choose an auto insurance policy that fits your former driving record and budget, as these are two of the most prominent factors that will influence your selection.
Additionally, you'll want to be sure you're speaking to a qualified auto insurance agency to make sure you are receiving the best cat insurance service. Not all of your insurance claims will be reimbursed depending on factors such as information reported and whether premiums have been paid. Leaving out pertinent details and falling behind on your premiums can get your policy canceled. However, if your agent isn't considerate enough to fully digest the situation, then you have to stand your ground. Sometimes, you simply speak with an agent who lacks strong customer service skills, so you'll need to speak to someone else. Other times, the flaws in service are indicative of deeper problems within the whole insurance company. So, be sure to use your best budget and judge your insurance company not only by their services but also by their level of respect and compassion rendered.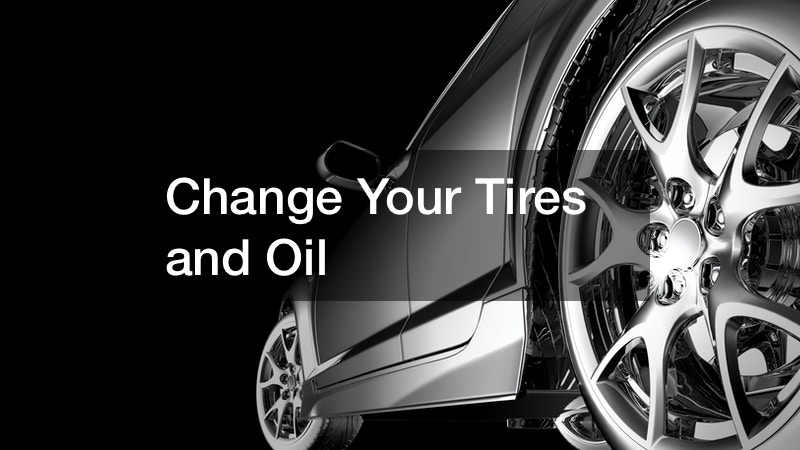 Change Your Tires and Oil
The parts of your vehicle are constantly grinding against each other and need to be well-lubricated to prevent friction. Your tires and the engine are what make your vehicle move. Your vehicle should be equipped with one of the two types of winter tires: studded or studless, the latter being the option that doesn't require stud pins embedded into the tire surface. Before driving in the winter, you may want to equip your vehicle with winter tires because they have larger gaps between the treads, which makes for improved traction and handling. Like your tires, the oil in the car is designed to keep the vehicle moving efficiently. Engine oil lubricates the moving parts within your vehicle so that each part operates efficiently. While you can easily buy motor oil at a convenience store, not getting it changed regularly can lead to the oil thickening and the engine subsequently overheating. Rather than need auto services in the winter, you'd be better off keeping your tires updated and oil changed frequently to ensure a smooth drive throughout the cold season.
Efficient driving in the winter doesn't mean you necessarily need to buy a new vehicle. But if it's been years and you're interested in a new ride, consider all brands of vehicles, then test drive each one. Before making a final decision, ask yourself if the car you're driving will meet all of your needs while still delivering in the winter. Many drivers underestimate the threat of winter driving. So, ask yourself if you'd rather walk away with improved stability and handling or faster acceleration? A vehicle that's going to move around corners with precision or one that's comfortable and luxurious, perfect for the family year-round? Whether you require consistency or brilliancy, buying a new car isn't easy. But choosing either Ford dealers or Volkswagen, or sticking with your same brand, offers its benefits. It's up to you to have a car ready for winter. Even if that means investing in a new vehicle altogether.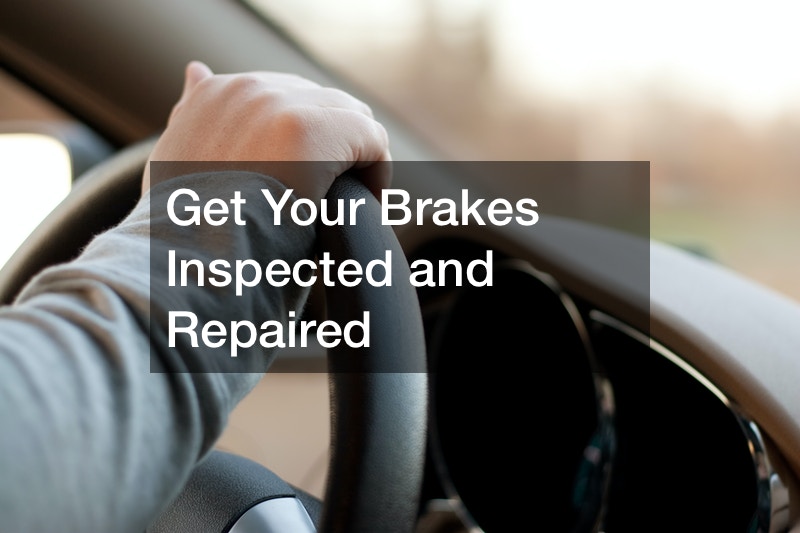 Get Your Brakes Inspected and Repaired
Your vehicle's brakes are all about friction; friction is what's responsible for slowing down your vehicle. The next time you drive, consider how braking is impacted by the weather. Your car will not stop as quickly and can continue to slide if you're braking on ice. But if your car's brakes go out completely, you'll be stuck using the emergency brake or grinding your car against a railing until it slows. None of the options before you are perfect if your brakes stop working. That's why several times a year, you should take your car and get it serviced to determine if the brakes are functioning properly. While there's a good chance you may notice your brakes deteriorating, this is not always the case. Wouldn't you rather be safe than sorry and get your brakes inspected and repaired whenever you can? Requesting automotive repair and buying used car motor parts is better than having to contact an auto insurance agent after a crash.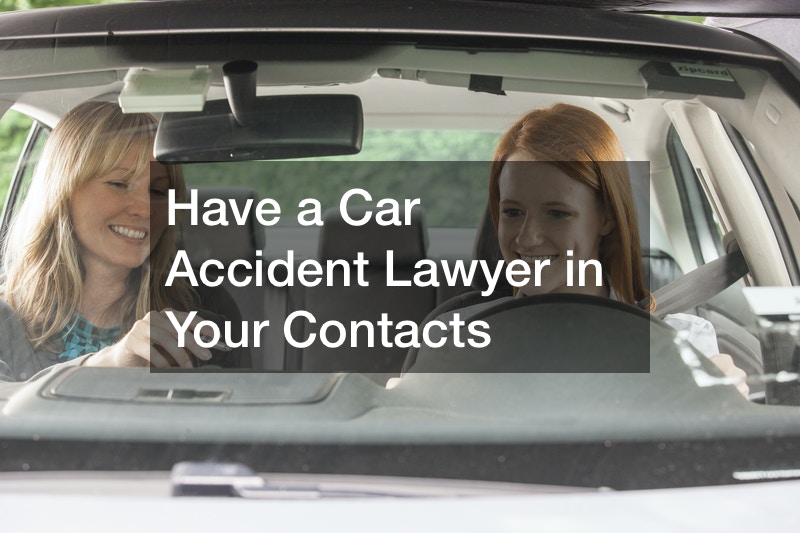 Have a Car Accident Lawyer in Your Contacts
A slippery drive can lead to a rear-end accident faster than a driver would ever expect. Even a rear-end collision could result in personal injuries that leave both parties pointing fingers. Fortunately, car accident lawyers will hear your story and determine the best strategy for helping you get compensation after an accident. Having a car accident attorney in your list of contacts is essential as accidents happen and the aftermath could leave you in recovery for years.
An attorney would understand that winter driving can often be unpredictable at best and downright frightening at worst. This is why before you speak with an attorney or get into an accident, you reassess your driving habits. Make adjustments accordingly by learning to better anticipate drivers and drive respectfully. Improve your ability to handle a vehicle efficiently, and you'll never have to reach for that attorney's number.
Follow Safe Driving Techniques
After driving for so many years, you'll have relaxed enough and felt comfortable behind the wheel. That comfort can lead to you letting your guard down and becoming an unsafe driver. Only a fellow passenger might point out that you have a tendency to make abrupt lane changes or operate a vehicle without a seat belt. Even then, if you're not following safe driving techniques today, over time, you develop bad habits that lead to tickets, fines, and devastating accidents later. Even advice that seems outdated and useless still has a lot of weight when it comes to driving safely.
Still, texting while driving remains a problem, with many drivers thinking they can get away with it safely just once before misfortune happens. If you don't want to be another statistic, part of the problem, drive without being distracted. Drive only when you're well-fed and have slept well. Drive free of alcohol and substances and not when you're sleepy or overly aggressive. The slightest changes can go a long way toward keeping you safer in the future, especially when you're driving in the winter. A key piece of advice to remember is that the cold weather exacerbates the dangers you face on the road. So, the hazards that seem harmless today might be much, much worse by the time the cold season rolls around.
Be Prepared to Contact Roadside Assistance
When you're driving for a long time and your vehicle suddenly sputters to a stop, you'll need someone to come along and help you. Roadside assistance coverage includes locksmith services if you get your keys stuck in the vehicle, a service that could save you a huge amount of trouble when you're on the road and in a hurry. Why linger on the road for hours when you can get your minor troubles taken care of by simply paying a monthly premium? It's up to you to determine if you need it, but it can definitely come in handy.
Learn How to Use a First Aid Kit
In the event of an emergency, a first aid kit is essential. If you get in an accident, you may find yourself with cuts that require gauze and bandages.
Driving in the winter doesn't have to be so challenging. If you're prepared and know how to stay safe, you can feel confident when you get behind the wheel.